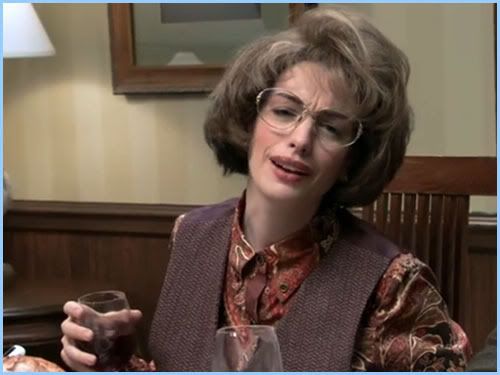 A few days ago I posted about Anne Hathaway's awesome impersonation of Katie Holmes when she hosted Saturday Night Live on November 20. Today I came across a little gem of a sketch that was in the show's dress rehearsal, but never made it to air in the live show.

"The Thanksgivies" is an awards show dedicated to spotlighting those who make the holidays uncomfortable; giving out honors for categories like "biggest guilt trip" and "most uncomfortable grace." Check out Hathaway and the cast doing their best to ruin what's supposed to be a nice family dinner.




What's your most embarrassing uncomfortable holiday story? Leave a comment!