Looks Lisa D'Amato wasn't the only All-Star to benefit from the music video challenge on America's Next Top Model!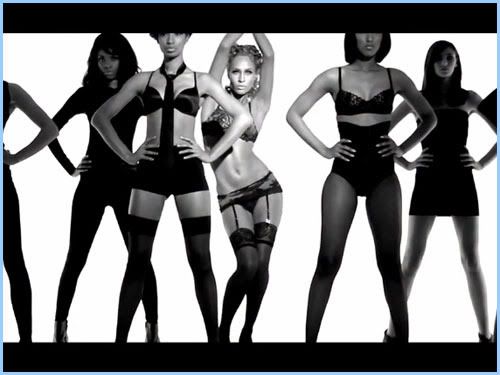 Dominique Reighard, originally from ANTM Cycle 10, demonstrated her previously unnoticed vocal skills when she made a music video for her original song "Tooch Ya Booty" during a challenge on All-Stars last week. Well, someone realized that Dom actually has some chops, so she recorded a new song on her own called and made a music video for it, too.

And guess what? It's pretty damn good!

Check out the video for Dominique's "On Top of the World" where she "slinks her ink" as Ms. Jay would say and spoofs her time on

ANTM

without overdoing the cheese-factor.




As a Top Model superfan I tend to be pretty critical when the contestants try to do something out of the box, but I am honestly very impressed with Dominique's direction. Granted, it doesn't take much to have a successful music career nowadays, but Dom's got some skills and seems to have actually made a catchy song and sexy video. Bravo!

Does her foray into the music industry mean that Dominique is the winner of ANTM All-Stars, or did she -- unlike other former contestants -- actually take what she learned on the show and turn it into something successful?

What do you think of Dominique's video and song for "On Top of the World"? Leave a comment!